Blog
5g home internet service in USA – Comlink Internet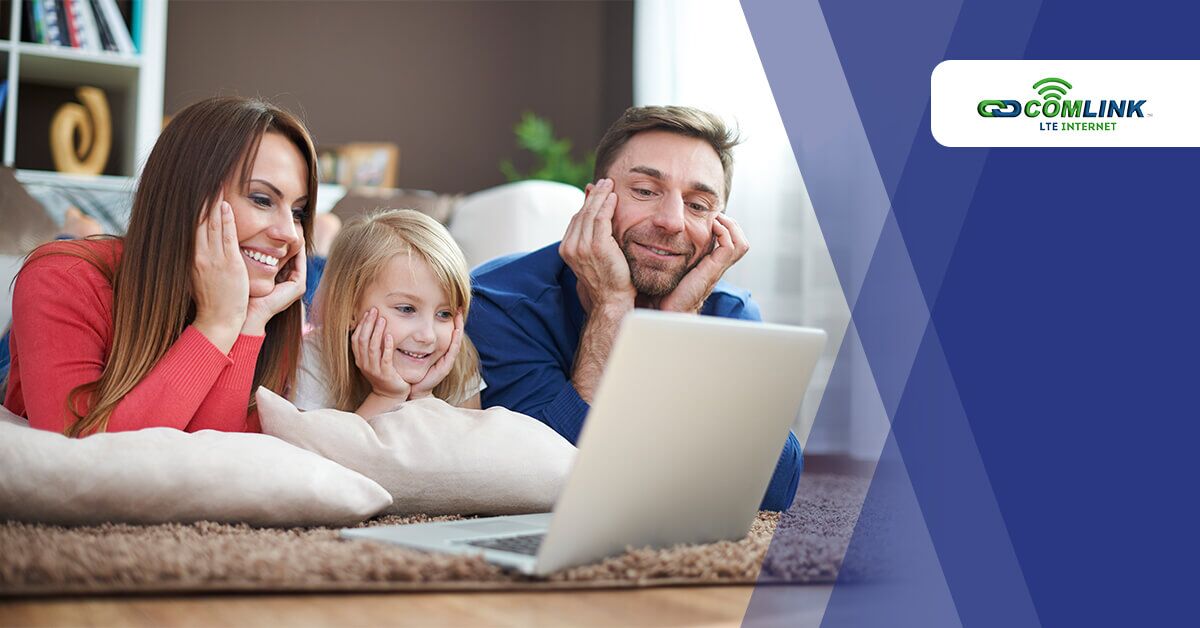 5G home internet is an upcoming new era that will change the living standards of everyone. Depending on circumstances like weather, locations, and network problems, wireless connection speeds might be a bit inconsistent. However, 5G home internet should be just as fast and reliable as mobile internet if you are in a well-functioning region with cellular networks. It is rising in popularity. However, by 2025 million of individuals in the United States would be employing this technology. There is a lot of chatter lately about how 5G will undoubtedly change the landscape of several industries. 5G home internet is gaining too much attention as this notion is becoming a reality.
What will 5G Home Internet bring?
You've been familiar with the term 5G used to describe faster mobile connections and faster phones. This internet will utilize different radio frequencies than previous generations. It seeks to deliver greater data rates with far less lag than 4G. The new wireless internet is on its way that will be capable of providing a speed that is unmatchable. It will be more dependable, with lower latency and a larger network capacity than earlier versions. The world has been new sensations and dimensions thanks to the exceptional performance of 5G internet. However, the faster gigabit speeds come at a cost data travels less distance than 4G and encounters more obstacles.
To counter this ComLink 5G home internet is offering great download speed limits with zero hidden costs. Speeds vary depending on location, signal quality, and time of day.
How 5G is different from other Internet Connections?
5G isn't only coming up with lightning-fast speed. It will be the new face of connectivity that will help you tackle all problems with the current internet. For example, latency, expensive packages, and coverage issues.
On the other hand, a wired connection utilizes a wire to connect to your modem. After the signal is sent by the providers, you may access the internet. There are several forms of wired internet that have been in use for years. In addition, we shall clarify the specifics by discussing them in this section.
The following are types of wired connections
Cable Internet
DSL
Fiber Optic
Cable Network
It uses the same kind of coaxial wire that you use for your TV. The Internet service provider sends the signals to your modem through these cables. An Ethernet cable gets the signal from your modem to your computer and gives you access to the internet.
Cable connections restrict you to a single location. Using such links prevents you from freely roaming the area. However, if you want to utilize it in other locations, you'll need to put in extra cords. That seems like a time-consuming and expensive problem to fix. Cables, clips, switches, and a modem can add up to a hefty price tag.
DSL (Digital Subscribers Line)
Everyone is familiar with DSL, or digital subscriber line, as a widespread kind of internet access. To access the web, it plugs into your network via Ethernet wire. This form of connection utilizes a user's already existing telephone infrastructure. Every home has access to DSL, and download speeds often top out at roughly 100 Mbps. Information is sent and received through standard telephone copper cables.
Installation of this kind is a lengthy operation. Ports, wires, and circuits are time-consuming to install. If the region is small, it will take a long time. On the other hand, a vast region will consume a considerable amount of time.
Fiber Optic Internet
The quickest of any wired network. This kind of internet provider takes advantage of speedy and efficient fiber optic connectivity. To reach speeds of up to 1 Gbps on the internet, fiber optics are the way to go. That's a huge one, for sure. In addition, the core of a fiber optic cable is the part through which light travels and is commonly made of glass.
They are out of most people's price range. You'll find a little reduction in complexity if you're only one person using it. However, if there is more than one person using the internet at home, additional bandwidth and connections will be necessary.
Now we talk about 5G Internet
Our day-to-day services would be much better if we get access to 5G internet. Sectors including healthcare, cloud computing, and autonomous cars will see significant improvements as more services move to the 5G network. In the same way that 5G internet will have a great effect on the Internet of things, it will greatly improve our quality of life.
5G internet may facilitate the use of smart gadgets that contribute to a more environmentally friendly future. People who don't want to stay in one place should use wireless connections. People can bring their devices to a meeting and link to Wi-Fi there. Also, people can study far without worrying about cables or wires.
There are typically three 5G internet frequency options. All of them have cutting-edge features that regular web users have never seen before. However, the performance of these various 5G home internet flavors varies widely.
Here are the three categories of frequency:
High-Band
Mid- Band
Low-Band
Low-Band
It is quicker than 4G and 4G LTE and provides slightly more smooth frequencies than old cellular networks. It may be slower than other 5G home internet frequencies, but it delivers 10 times quicker rates. Its latency is lower than that of prior technologies and has a Fair bandwidth. The FCC (Federal Communications Commission) reports that 5G Low-Band speeds would range from 600 to 900 GHz. Users may view up to 300 documents. This form of 5G home internet frequency is generally available since it uses a great deal of current infrastructure.
Mid-Band
Mid-Band encompasses the majority of the 5G wireless internet frequency bands. This is because this frequency contains the most towers. It has substantially faster speeds than Low-Band. Every 5G home internet service offers up to 1000 MHz for 5G home internet. Different suppliers provide various Mid-Band slices. As a result, deciding the real mid-band 5G speeds is tricky. Average speeds vary from 2GHz to 6GHz.
High-Band
It's indeed five times quicker and provides internet speeds that have never previously been encountered. However, it requires close proximity to the building in order to function. 5G enables more efficient connectivity and quicker download rates. High-Band is more rapid than 4G LTE. To work and it must be in close proximity to a tower. 5G facilitates better effective connectivity & quicker download rates.
The high-band 5G home internet carries far more data than medium and low bands. It has a range that is notably less than other channels operating at the same frequency as 5G. High-band 5G is limited to chain connectivity and is susceptible to interference from buildings, weather, and distance.
Is ComLink unlimited 5G Internet available in my area?
Customers can now get internet from ComLink which is as fast as lightning. It's the best, and you'll forget everything else. Also, it can be used by more than one person all the time but also won't bother the user. The best part is that you can use this super-fast internet without having to worry about how much data you use. That indicates you should use all their data at incredible speeds.
No matter how simple or fast you need it to be you can have a wireless connection. ComLink has a 5G home internet plan that will work for you. You are at leisure to terminate the session at any moment. ComLink Internet additionally offers a guaranteed price that lasts forever for its services. If your mood changes, you can always switch to another plan.
In general, it has a lot of positive aspects to it. ComLink has a number of packages with prices that are fair. Also, they have great customer service and no limits on how much you can use each month. If you live in a remote location, you can even get a faster plan. Do you want fast internet at home? Don't be afraid to contact ComLink to find out more about their plans.